【Fair】DYNMED Attend for CMEF 2020.10
Dear all friends,
First of all, we wish you and your beloved ones are in good health.
Though it is tough year for all of us, we will participate in CMEF this year as usual. Our booth information are:
Exhibition Name: The 83rd China International Medical Equipment Fair (CMEF 2020)
Venue: National Exhibition and Convention Center (Shanghai)
Exhibition Time:October 19th ~ 22nd, 2020
Exhibition Booth Number:Hall 8.1 J48-50
Contacts: Info@dynmed.cn Phone: +86-512-82612806 Cell phone: +86 13913201179

After a year of struggling, we still accomplish tremendous targets this year in terms of sales and new products launches.
Along with our classic models and elite series, we will show two new series of oxygen concentrators.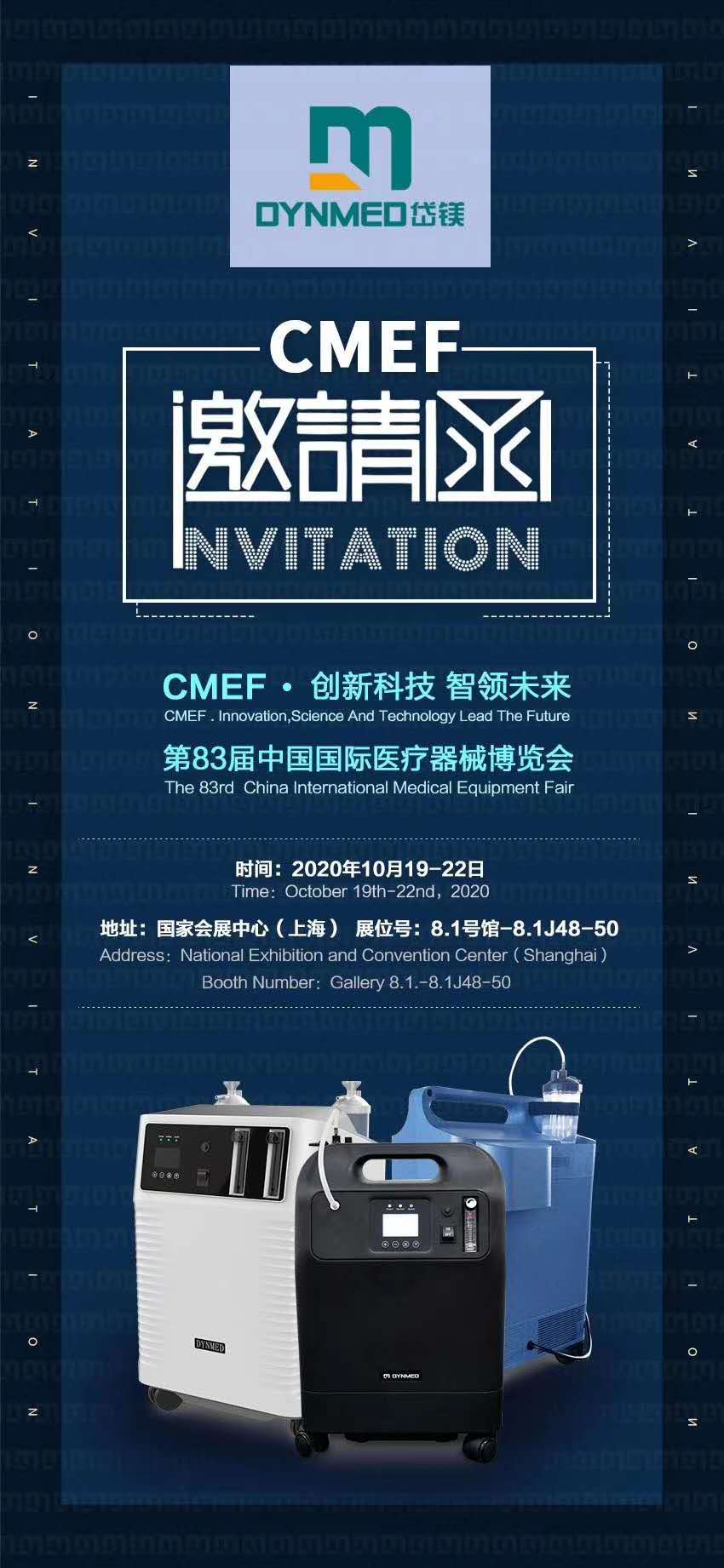 No matter what happened, Dynmed will always by your side and be your loyal partners. Together we will defeat this pandemic.
At last I want to share one quote from Percy Bysshe Shelley
"If winter comes, can Spring be far behind"